How To Choose Different Adhesive For Kraft Tape
Views: 1156 Author: Foshan Qiancheng Packing Material Co. LTD Publish Time: 2021-12-02 Origin: Foshan Qiancheng Packing Material Co. LTD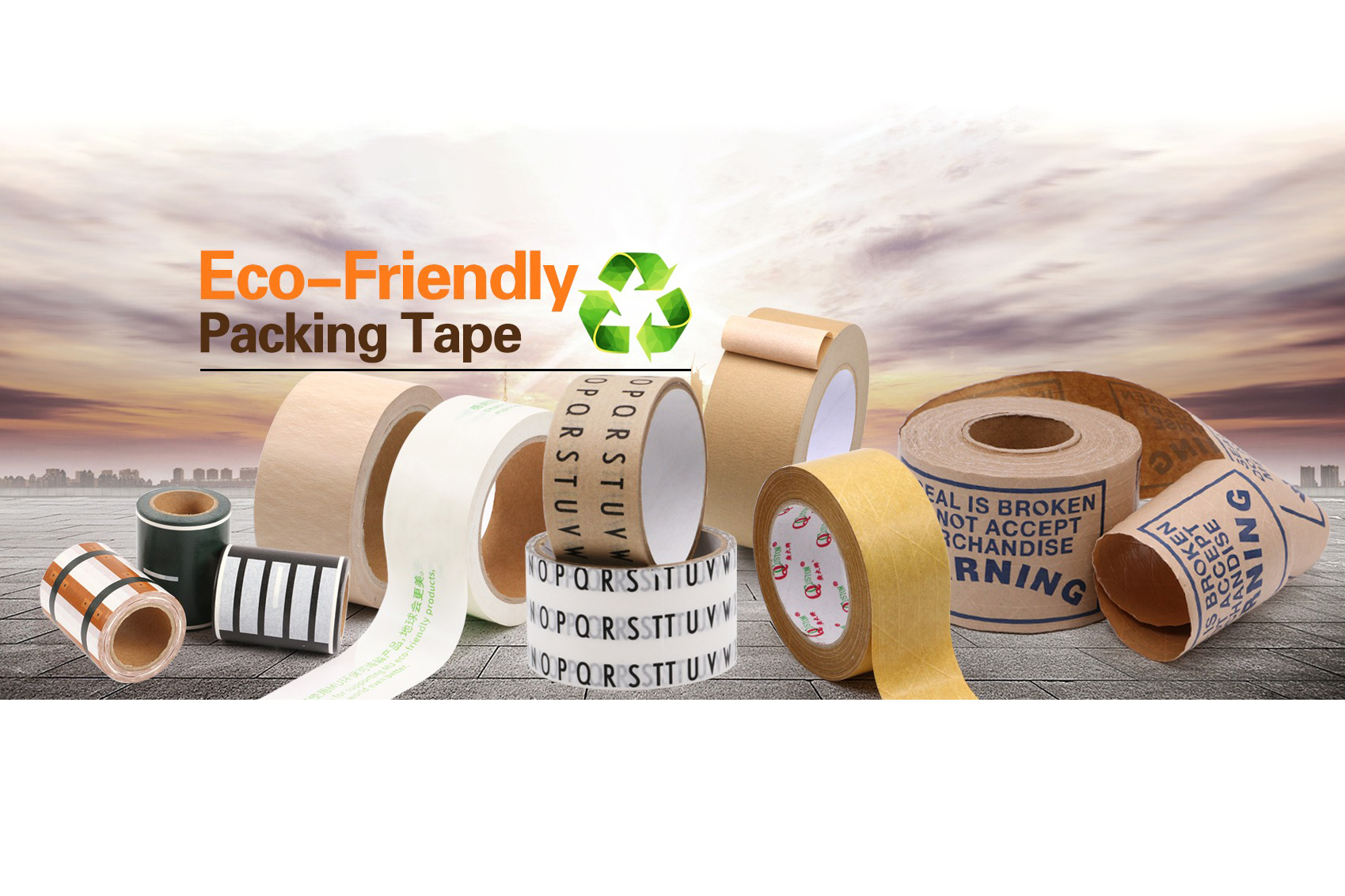 Kraft paper tape is classified as water activated kraft tape,Self-adhesvie kraft tape
Water activated kraft tape is made of kraft paper and modified starch as adhesive. It must be wet to create viscosity.
It is environmentally friendly, pollution-free, recyclable and renewable resources, anti-unpacking, high viscosity and can not become warped,
and has a long shelf life to ensure long-term effectiveness of viscosity without dampness.
Advantages: environmental protection, renewable, long storage.

Disadvantages:It must be wet to create viscosity,easy unusable due to moisture.

Self-adhesvie kraft tape is made of high strength kraft paper and coated with thermosensitive adhesive.
Adhesive type has Water acrylic ,hot melt,rubber.
Water acrylic adhesive adhesionis lower than hot melt adhesive and rubber adhesive.Removing the tape will not damage the carton,
so that the carton can be reused.Suitable for light packaging,food packaging and gift packaging.
Hot melt adhesive cheaper than water acrylic adhesive and rubber adhesive and Stickiness higher than other. It is most economical.
But it has the shortest shelf life.About 6-12 months in normal temperature . It is not weatherable.
Rubber adhesive is high and low temperature resistant.About -20℃~80℃.Shelf life is up to 2 years.But more expensive than others.If you
local temperature or transit temperature is high, you can choose to buy rubber adhesive kraft tape.
This is about Performance for Qcustom 62g kraft paper tape.
Performance (Test Environment in 24.8℃/78%)

| Item | Unit | Water Acrylic Data | Hot Melt Data | Rubber Data | Test Standard |
| --- | --- | --- | --- | --- | --- |
| Total Thickness | μm | 105 | 120 | 130±5 | GB/T 7125-1999 |
| Elongation | % | 5 | 4 | 4 | GB/T 7753-1987 |
| Tensile Strength | N/25mm | 155 | 155 | 155 | GB/T 7753-1987 |
| 180℃ Peel Adhesion | N/25mm | 6.8 | 8.6 | 7.5 | GB/T 2792-1998 |
| Holding Power | Hrs | >3 | 3 | >10 | GB/T 4851-1998 |
| Initial Tack | #(Ball No. | 23 | 23 | 25 | GB/T 4852-2002 |
| Temperature Resistance | ℃ | 60℃/h No degumming | 60℃/h No degumming | 80℃/h No degumming | / |
So do you know how to choose adhesives when buying self-adhesive kraft tape